In addition to being an on-site event staff member, Alex has recently tried his hand as our on-staff Team Building Coordinator.
With a background in stage and set design, coupled with his schooling as a Construction Management major, Alex brings his energetic and youthful energy to every project.
From soap box derby races to cardboard boating, Alex can facilitate everything that is necessary for a high performance team building event.
Alex is passionate about our global environment, and has taken the lead on reducing the carbon foot print of all of our events.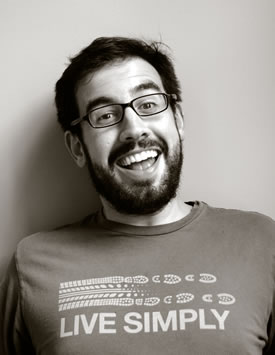 Alex Parks
Jack of All Trades, Master of Fun