It took several years to convince Jeffrey that he could apply his talents as an interior designer to creating wonderful events. So after some arm twisting and a few glasses of wine, he joined the team in 2005. He has not looked back.
Jeffery oversees all of the visual aspects of the events including décor, floral and lighting. He has the incredible ability to transform an empty warehouse, or boring ballroom into a magnificent space. He is always evoking an emotional response from all who immerse themselves in his creations.
Not only is Jeffrey creative and talented, he is incredibly well organized. Detailing each event with CAD generated floor plans, inventory listings and chronological to-do lists for his staff. No item is overlooked, each milestone is populated with when, who and how. Jeffery is a thinker, a dreamer and a doer. He provides a complete creative package. And he is also real cute!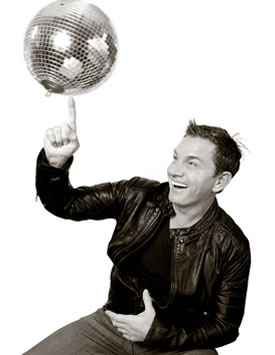 Jeffrey McCormick
Visual Enhancement Officer