Tamara was born in Florence, Italy, but she grew up in Chicago and has lived in Germany. Her peripatetic upbringing has given Tamara a sense of stylish elegance with an international flare.
With her exceptional eye for quality and excellence, Tamara helps us choose the perfect gift or select the ideal team wardrobe. She keeps us aware of what would be appropriate in other diverse ethnicities and regions around the world.
Tamara is passionate about culinary details, always on the lookout for the finest foods the earth produces. She understands it's more than eating and drinking, it's the delivery of an awe-inspiring experience.
When not involved in intelligence gathering she is an aspiring photographer, awesome downhill skier, avid traveler and a very proud mom. She is also fluent in Italian, calligraphy and googleometry.
We are delighted to work alongside Tamara. Her style and grace never fails to elevate our customer's experiences.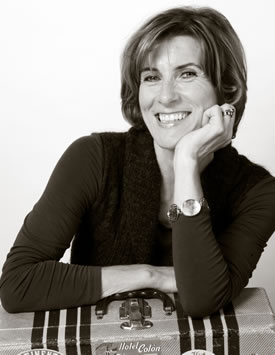 Tamara Wood
Chief Intelligence Officer