Chris is responsible for all of the creative illustrations and graphics used at our events. From the invitations that invite, to the signs that direct, to the agendas that provide for punctuality, Chris' creativity permeates many aspects of our events.
He develops the unique branding that generates the pre-event buzz and enables the event to live on in the memories of our guests for years to come. We are always enamored with his ability to snatch an elusive idea and package it with the perfect logo supporting the event theme and objective.
And if that's not enough, Chris is also known as Mr. Fix IT. He is our go-to-guy for our on-site event IT support. Connecting, rebooting, downloading, formatting and printing are all part of Chris' handiness.
When not deploying his computer wizardry or creating cool stuff for the next event, Chris keeps his life in balance by running marathons, riding his Harley and being active in the underground art scene.
Chris is very cool. We all would like to be him.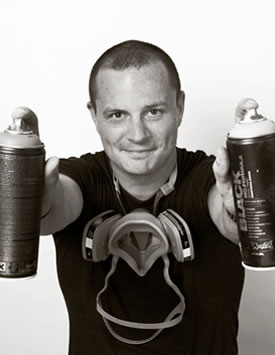 Chris Freitag
Mr. Fix IT