Gary's had an exciting career in the spotlight. As a senior-level creative director for some of the world's biggest advertising agencies, he's led many teams of writers and art directors in the conception and production of award-winning national television and print ad campaigns for some of the world's largest corporations.
But Gary's been living a double life. Because, for the past two decades, he's also been lurking and working behind the scenes at Lori Parks Corporate Events.
Like any self-respecting muse, Gary inspires our creativity. He also disrupts our thinking. He challenges us to look at things from another angle. He stimulates us, coaches us, scolds us, praises us, and usually ends up congratulating us.
Gary makes us a little crazy. But the ideas always get better. That's why we love him.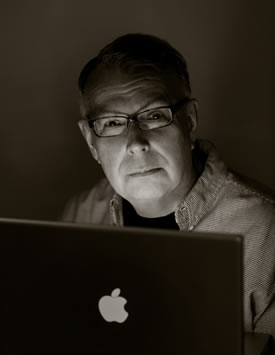 Gary Howell
Creative Laureate, Muse at Large